GITS offers Liquid Dispensers in glass or acrylic. Capacity range 2.5 oz. to 32 oz. Modernized, attractive design and finish improves appearance and corrosion-resistance.
Its over-sized filler port makes filling easy and fast. Internal safety filter screen gives added protection. Sight gauge in stem permits monitoring of oil drops per minute.
GITS Liquid Dispensers also provide a toggle "on-off" indicator to show if valve is open or closed. Vibration-proof metering adjustment ensures stable settings.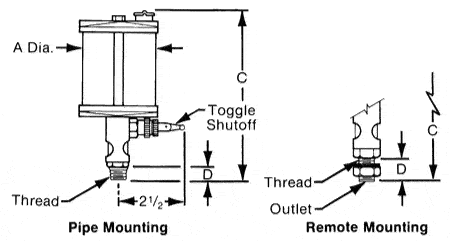 Style 13000 – Pyrex Glass
Style 13000 – Acrylic