Liquid Level Gauges

Description:  Gits offers a variety of gauges to instantly check liquid levels and condition to prevent machine failures.  These gauges can be press-fit, flange mounted or threaded.  Types of liquid level gauges include:
          -Column View
          -Porthole View
          -Sight Flow             
          -Filler Type
 Applications: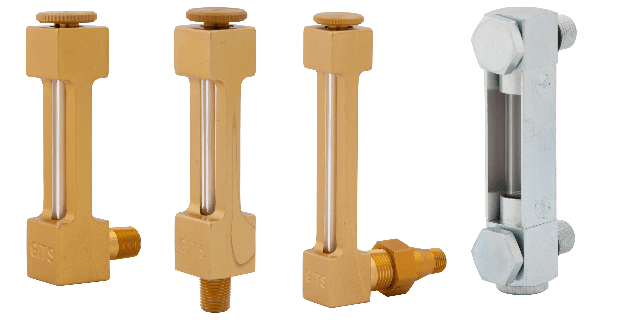 -Lubrication Systems
          -Hydraulic Equipment
          -Oil Reservoirs
          -Pumps
          -Liquid Storage Vessels
Oil Hole Cups and Covers
Description:  Gits is the original designer of the spring-hinged oil hole cover.  The self-closing lid prevents lubricant contamination.  Over the last 100 years, Gits has adapted and modified these cups and covers to fit thousands of applications.  The large variety of styles and sizes will ensure that Gits has a solution for customers' needs.
Applications: 
          -Machinery
          -Motors
          -Reservoirs
          -Pumps
Bottle and Brush Oilers
Description:  Whether it is a standard, flow controlled, wich fed or constant level bottle oiler, Gits has an offering in many different thread types.  The larger capacity reservoirs allow for easier visibility of oil levels.  Add a brush oiler to your application for a more automated lubrication system. 
Applications: 
          -Pumps
          -Machinery
          -Lubrication Systems
          -Motors